The Michigan Mathematics and Science Leadership Network (MMSLN) strives to achieve equitable access to research and standards-based mathematics and science learning experiences for all Michigan students. We advocate for professional learning and collaborate statewide and nationally with mathematics and science educators to create, implement, and evaluate leadership and professional learning opportunities for and with Michigan mathematics and science educators. The impact of MMSLN programming has been significant.
students participated in student services programs
students enrolled in accelerated high school programs
teachers enrolled in one or more professional learning activities offered by the Network
hours of professional development were offered to Michigan teachers across the state by the Network
MMSLN is pleased to be working with many organizations to provide instructional support and professional learning in mathematics and science education.


MMSLN is pleased to partner with OpenSciEd to provide Professional Learning facilitated by certified science educators.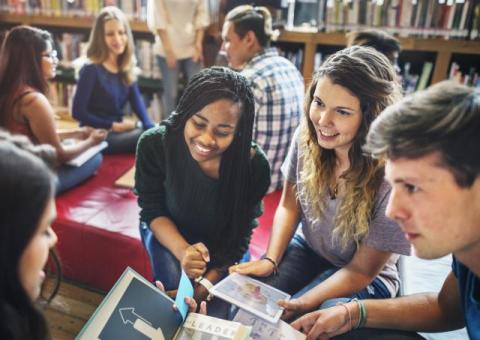 Code.org
Code.org® is a non-profit dedicated to expanding access to computer science, and increasing participation by women and underrepresented minorities. Regional Partner goals help each organization establish itself as the K-12 computer science hub for their region, offering professional learning opportunities for teachers and building a strong local community.
College Board
The College Board is made up of over 6,000 of the world's leading educational institutions and is dedicated to promoting excellence and equity in education.
Family Engineering
Family Engineering invites educators, engineers, university science and engineering students, community youth leaders, and parents to inspire the next generation of critical thinkers and problem solvers with exciting, hands-on activities and events for elementary-aged children and adults.
General Education Leadership Network
The General Education Leadership Network's (GELN) mission is to provide leadership and direction focused on teaching and learning among Michigan's ISDs/RESAs.
GRACE Project
The GIS/T Resources and Applications for Career Education (GRACE)  project is building upon a recent successful NSF-funded project that developed a model of geographic information systems and technology (GIS/T) based education. The objective is to prepare youth in economically disadvantaged communities for the prospect of careers in science, technology, engineering, or mathematics (STEM). The GRACE project seeks to bring this program to a large number of students and teachers in grades 8-12 across the State of Michigan.
Michigan Department of Education
The Michigan Department of Education has supported many of the programs and professional development that have been implemented by the Network.
Michigan's Integrated Mathematics Initiative
The Michigan's Integrated Mathematics Initiative (Mi)2 assists the state in creating a cohesive and collaborative system of support and professional development among existing mathematics resources. The initiative identifies and promotes factors that facilitate improved outcomes for all students in mathematics.
Next Generation Science Exemplar System
The Next Generation Science Exemplar System (NGSX)  is a web-based PD environment designed to engage teachers in working with the practices and disciplinary core ideas in the National Research Council's Framework for K-12 Science Education and the Next Generation Science Standards.