Our facilitators work hand-in-hand with Illustrative Mathematics to create high-impact learning experiences for mathematics educators.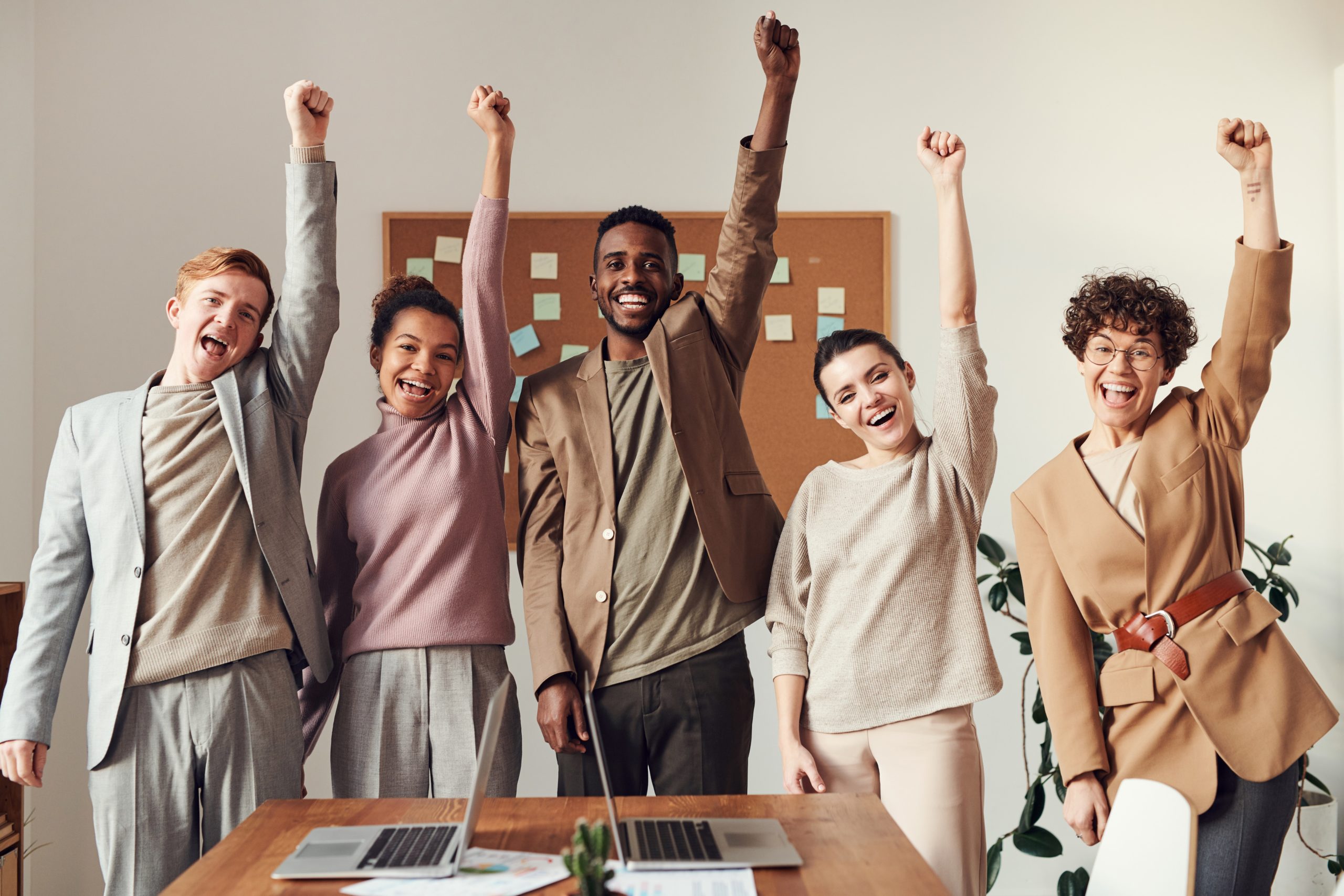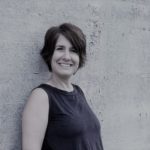 Danielle S. began her career teaching high school math and physics in Kalamazoo, MI. She had the privilege of consulting with the Charles A. Dana Center in Austin, TX where she co-authored the Academic Youth Development program, seeking to transform mathematics education for students. Later, Danielle returned to Michigan as a regional mathematics consultant and coach. Danielle currently serves as lead consultant and instructional coach for Bold Educational Consulting, focused on supporting educators and their administrators, across the region, state, and nation, in recognizing and removing inequities in students' educational lives to help realize the power of mathematics for all students. Danielle is committed to further developing her abilities to recognize, respond to, and remove biased, racist systems within her spheres of influence. One of Danielle's hobbies is home design and renovation. You might just find her with a sledgehammer, knocking down walls, next time you see her.
Danielle V. started her career in 2003 as a middle school classroom teacher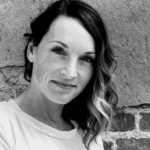 where she taught grades 6-8 and Algebra I in Mathematics and also English Language Arts. Currently, she is a Mathematics Instructional Coach for the Muskegon Area Intermediate School District. In her role at the ISD, she serves multiple districts across the county working with teachers and administrators to improve mathematics instructional practices and supporting classrooms collecting data, monitoring student learning, and implementation of curriculum and assessments. Danielle has served on numerous committees around School Improvement and MTSS, School Climate and Culture, and Formative Assessment. Danielle is passionate about building communities within mathematics classrooms that support and encourage student equity and identity, while also engaging students in high-quality problem solving and reasoning through student-centered discussion-based lessons. In her spare time, Danielle is an avid runner, loves spending time with family and friends, and just relaxing watching movies.
Denise B. began her career as a high school mathematics teacher in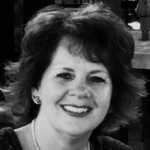 Holly, MI. She has a wide range of experiences in K-12 education including serving as a high school principal, ISD mathematics consultant, and a US Math Recovery Facilitator. Denise served on the Board of the National Council of Supervisors of Mathematics and was a co-author of NCSM Essential Actions: Coaching in Mathematics Education. Denise's passion lies in developing and facilitating professional learning immersing mathematics educators in content and pedagogy that enriches their abilities to facilitate learning for all students and supports them as leaders in their respective roles. Denise's hobbies include traveling to new places, spending time outdoors, and enjoying time with her adult sons.
Geraldine D. decided to teach when she was in 8th grade. For 17 years, she taught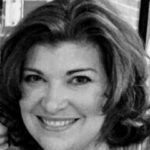 mathematics, ranging from sixth grade to AP Calculus. During that time, Geraldine also served as a middle school mathematics specialist and the curriculum coordinator for grades 6-12. She is currently a mathematics education consultant at Oakland Schools serving 28 school districts in Oakland County. In that role, she works ardently to support purposeful and engaging K-12 curriculum, instruction, and assessment that have the potential to support students and teachers in developing positive dispositions toward mathematics and learning. She is also passionate about increasing all students' access to content and language. She has had the honor serving of participating in national projects like writing professional learning modules for NCSM illustrating the Standards for Mathematical Practice. When she is not solving creative math problems, Geraldine enjoys spending time and laughing with her family and friends.
Jason G, Ph.D

. began his career in education as a high school mathematics teacher-focused primarily on teaching Algebra 1. For the past ten years, he has been the mathematics education consultant for an ISD. He recently completed his Ph.D. in mathematics education and previously, Jason served for several years on the board of directors for NCSM: Leadership in Mathematics Education as a Fall Seminar Director and Regional Director. During that time, he had the honor of serving on the writing team for NCSM Essential Actions: Coaching in Mathematics Education. His specialties are in curriculum and instruction in mathematics, grades K through 12. Jason's most powerful mathematical experiences have been in collaborative problem-solving situations, exchanging ideas and conceptualizations with others (he especially likes when someone has a way of attacking a problem that he would never have thought of). He absolutely loves reading and SCUBA diving in his spare time.
Jennifer B, Ph.D. is currently the Mathematics and Science Coordinator for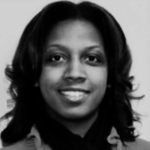 Washtenaw Intermediate School District (WISD). For nearly 20 years, Jennifer has served as a teacher and instructional leader at various levels. She is passionate about empowering educators and learners, to ensure that all students have equitable access and opportunities to learn and engage in high-quality rigorous mathematics. Over the past ten years, she has intently worked to expand K-12 educators' understanding of culturally responsive instruction, specifically in the area of mathematics. She has been recognized by various community organizations for her work in expanding access to STEM education, including the Rhonda Walker Foundation and DAPCEP. She currently serves on the Michigan Early Mathematics Taskforce and is a consultant for the University of Michigan.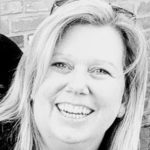 Kristi H. began her career in education over 25 years ago as a high school mathematics teacher in Utica Community Schools, MI where she also held the leadership role of system-wide chairperson.  She is currently a K–12 mathematics education consultant for 226 public schools Macomb County, MI, serving 125,610 students. She develops and facilitates professional learning for mathematics educators and administrators in any capacity that advances STEM education at local, county, and state levels. She is passionate about uniting teachers vertically, across grade levels and across all content areas. Her goal is to provide long-term and ongoing change in classroom instructional strategies that raises student achievement.  During her time away from education, she is passionate about spending time with family and friends.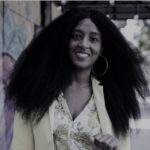 LaToya D. began her career in education as an elementary math teacher in Greensboro, NC. LaToya has excelled in the elementary classroom for the last 14 years. She began her work in professional development training K–5 teachers on the Common Core State Standards of Mathematics through the American Federation of Teachers and the Washington Teachers' Union. LaToya was inspired by Illustrative Mathematics when she witnessed a transformation in her students' attitudes and engagement in mathematics based on their experience with IM Math tasks. LaToya believes that all students deserve an opportunity to engage with mathematics on a level that is understandable, inclusive, and engaging. When not working with teachers or students, she enjoys traveling and watching her two toddlers enjoy and explore the world around them.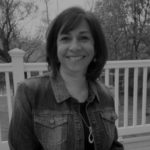 Lea M. began her career as an elementary and middle school teacher in Clinton Township, Michigan. After teaching for 19 years, Lea left the classroom to become a mathematics consultant with the Macomb Intermediate School District. In this role, she has the opportunity to work with teachers and students in all of the twenty-one districts in Macomb County. She has facilitated professional development around a range of mathematics topics including number talks, mathematical mindset, and Add+Vantage Math Recovery courses. Lea is passionate about making mathematics accessible to all students and all students seeing themselves as mathematicians. In her free time, she enjoys spending time with her husband and two daughters, reading, and enjoying the outdoors.
Mary P. began her career in education teaching 8th grade mathematics. S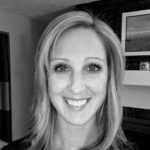 he is currently a district mathematics coach for Kalamazoo Public Schools, supporting K-12. She is proud of her work as a district math coach, providing teachers with innovative and engaging ways of teaching mathematics through modeling, professional development, and curriculum writing. Top on her list of career highlights is traveling abroad to provide professional development for teachers of DoDEA schools (Department of Defense) as they transitioned to the Common Core. Mary is passionate about mathematics education because it is a gatekeeper to so many future endeavors for students and she believes that it is attainable for every child. One fun fact about Mary is that the DoDEA math training she facilitated was the catalyst for her international travels. She has now visited seven countries and continues to plan trips abroad.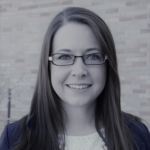 Sarah P. graduated from Grand Valley State University with a degree in Elementary Education and Mathematics. Upon graduating, she started her career as an AVMR Math Recovery certified K-5 math interventionist. From there, she taught 3rd grade for 1 year before joining the East Grand Rapids Public Schools team, teaching 6th and 7th grade math using the Illustrative curriculum. She completed her Masters in Educational Leadership in 2020 and started a 2nd Masters program in Curriculum and Instruction. She gave a TedTalk titled "Mindset Matters" in 2018 as students' positive math mindsets are her biggest passion and focus. When not in the classroom, Sarah enjoys spending time traveling and hiking around the country's National Parks.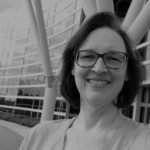 Shawna V. has proudly taught elementary school in Detroit, junior high in Utica, and for Armada High School in special education and general education roles. Currently, she serves as a special education and mathematics consultant for Oakland Schools and teaches Detroit by the Numbers, a quantitative literacy course, at Wayne State University. She provides professional learning, coaching, and consultation around math instruction, co-teaching, Universal Design for Learning, and assessment and is committed to making meaningful mathematics accessible to all students. Shawna is enthusiastic in supporting teachers as they refine their practice and understands the challenge of skillfully teaching multiple subject areas. She loves to hear aha's and ooh's as students and teachers find joy in a mathematically delicious moment. Shawna is a fan of public libraries, enjoys modern art (especially Calder mobiles), and spends her Sundays scratch and batch cooking for her family.
Yarisha J. began her career approximately 20 years ago as a middle school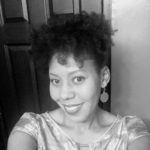 mathematics teacher and has worked as a high school educator, instructional specialist, blended learning specialist, and instructional coach. She currently serves as a Mathematics Education Consultant at Oakland Schools supporting over 50 school districts and public school academies. During her career, she has partnered with district leaders and teachers to develop and implement actionable plans and professional learnings to advance students' mathematical thinking. She is passionate about working with all stakeholders to ensure equitable opportunities and outcomes for all students. Her favorite hobbies are spending time with family, traveling, gardening, and listening to music (therapy).